The accomplishment of years of work for Fernando's masterpiece (monsterpiece?). It includes revisions of the geologic literature over the main orogens and a new approach to making paleoreconstructions with an associated interactive website including database and updates. Check it out!
Poblete, F., Dupont-Nivet, G., Licht, A., van Hinsbergen, D.J.J., Roperch, P., Mihalynuk, M.G., Johnston, S.T., Guillocheau, F., Baby, G., Fluteau, F., Robin, C., Van der Linden*, T.J.M., Ruiz*, D. and Baatsen, M., (2021), Towards interactive global paleogeographic maps, new reconstructions at 60, 40 and 20 Ma, Earth Science Reviews , v. 214, 10.1016/j.earscirev.2021.103508
The topographic evolution of the Tibetan Plateau is essential for understanding its construction and its influences on climate, environment, and biodiversity. The timing of uplift is a hugely controversial topic that is resolved in our recent paper:
Fang, X. Dupont-Nivet, G., Wang, CS., Song, CH., Meng, QQ., Zhang, WL., Nie, JS., Zhang, T., Mao, ZQ., Chen, Y., (2020),Revised chronology of Central Tibet uplift (Lunpola Basin). Science Advances, 6, 50, doi 10.1126/sciadv.aba7298
See also:
Barbolini, N., Woutersen, A., Dupont-Nivet, G., Silvestro, D., Tardif, D., Coster, P.M.C., Meijer, N., Chang, C., Zhang, H.X., Licht, A.,Rydin, C., Koutsodendris, A., Han, F., Rohrmann, A., Liu, X-J., Zhang, Y., Donnadieu, Y., Fluteau, F., Ladant, J-B., Le Hir, G. and Hoorn, C., (2020), Cenozoic evolution of the steppe-desert biome in Central Asia, Science Advances, 10.1126/sciadv.abb8227
See also:
Amazing and surprising results from Jan's thesis constrain the position of Burma to very low latitudes showing it was not part of Asia with huge implication on the India-Asia collision as well as on Asian biodiversity evolution.
Westerweel*, J., Roperch, P., Licht, A., Dupont-Nivet, G., Win, Z., Poblete, F., Ruffet, G., Swe, H.H., Thi, M.K., Aung, D.W. (2019). Burma Terrane part of the Trans-Tethyan arc during collision with India according to palaeomagnetic data. Nature Geoscience. 10.1038/s41561-019-0443-2
See also:
La collision Inde-Asie vue du Myanmar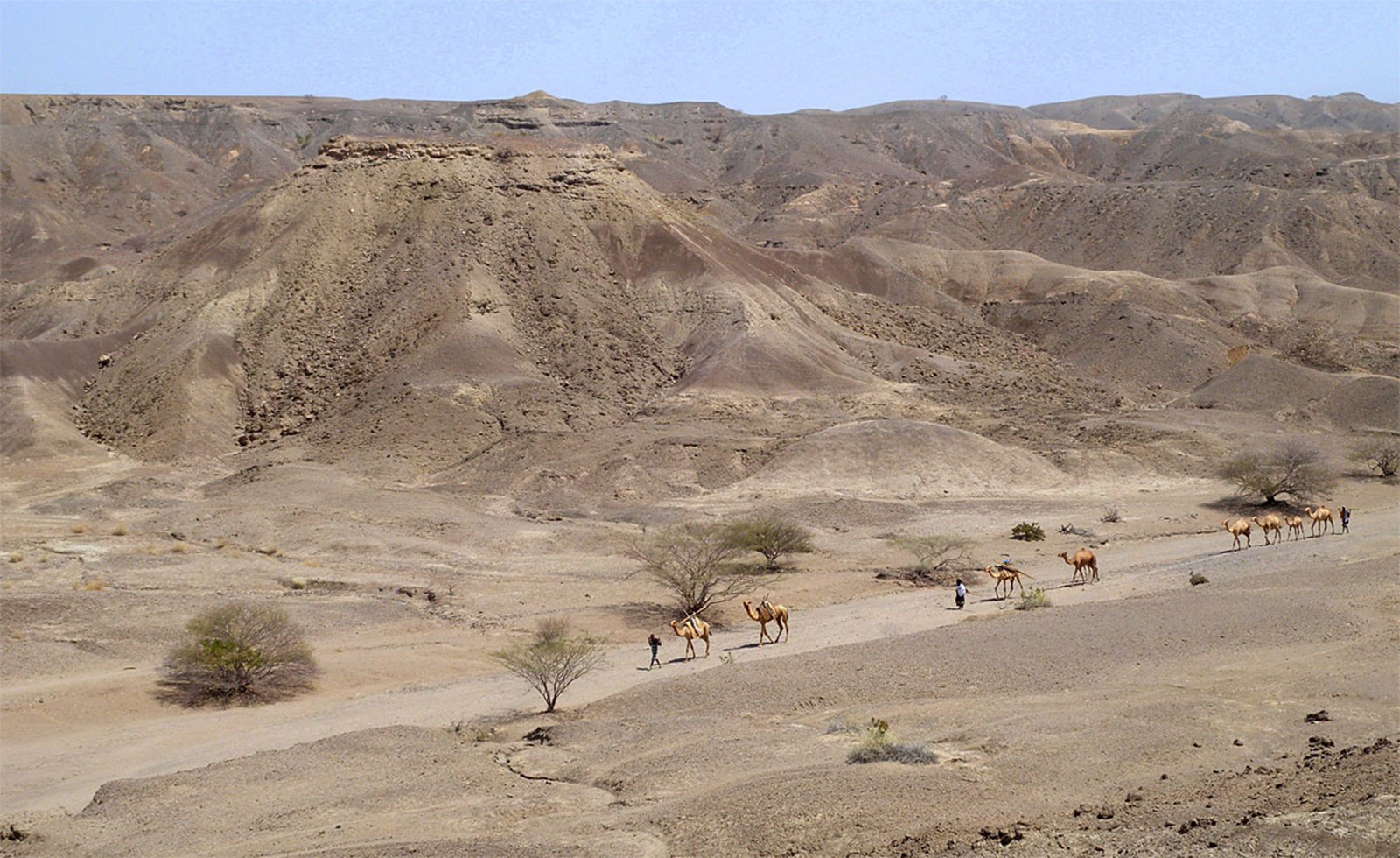 Beautiful tools from the in the Afar of Ethiopia(Ledi-Geraru area) are finally dated and turn out to be the oldest ever found!
Braun, D. R., Aldeias, V., Archer, W. A., Arrowsmith, JR., Baraki, N., Campisano, C. J., Deino, A.L., DiMaggio, E.N., Dupont-Nivet, G., Engda, B., Feary, D.A., Garello, D.I., Kerfelew, Z., McPherron, S.P., Patterson, D.B., Reeves, J.S., Thompson, J.C., Reed, K. E., (2019), The Oldest Oldowan Artifacts at >2.58 Ma from Ledi-Geraru, Ethiopia Highlights Pliocene Technological Diversity, Proceedings of the National Academy of Sciences, 10.1073/pnas.1820177116
See also: